KENDALL & MEYER LAW, LTD
ATTORNEYS AT LAW
At this difficult time you need someone you can rely on.
We have many years experience in representation of individuals and families in estate planning and estate administration.
Estate Planning, including Wills, Trusts, POAs, Estate Administration, Asset Protection, Guardianships, Real Estate and Business Planning and Transactions.
Kendall & Meyer Law, Ltd. is your answer to all of your estate planning and probate needs. We have been practicing and specializing in this area for more than forty years. We will help you when you need assistance in planning your affairs during your life through the use of Living Will, Healthcare Power of Attorney, and Power of Attorney for Finance; and a Revocable Living Trust or other types of trust. When you need assistance with your future estate through a Last Will and Testament, we will be there to help you through the process. When your loved ones need to wind up your last affairs after you have passed, we will be there to guide them through the Probate or Trust administration process.
Asset protection planning is becoming a very important part of your estate planning process. While not totally dissimilar then estate planning, we will help guide you through this complicated but rewarding process.
We can also be your guide through your business or real estate matter. With years of experience helping business when they start, while they grow, and anywhere in between; we can be a valuable source for you and your company.
It is our goal to provide you with competent and expert legal representation, while also giving you that in touch and personal feel.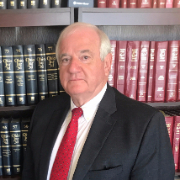 William G. Kendall, Esq., Inactive
William G. Kendall, inactive aka "Sam" Kendall received his undergraduate degree from Ohio Northern University, Ada, Ohio, with Bachelor of Arts, Business Administration. He was awarded a Juris Doctor Degree in May of 1973 from Ohio Northern University, College of Law.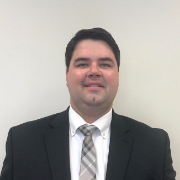 Robert H. Meyer, IV, Esq.
Robert H. Meyer, IV received his undergraduate degree from Bob Jones University, Greenville, SC with Bachelor of Arts, History and graduated with his Juris Doctorate from the University of Toledo, College of Law in 2012. Admitted to practice in the Ohio Bar in May of 2013, Rob has been practicing in Lima since that...

Providing Legal Services to the Following Communities & Counties

Beaverdam, Ohio

Bluffton, Ohio

Cairo, Ohio

Columbus Grove, Ohio

Cridersville, Ohio

Delphos, Ohio

Elida, Ohio

Gomer, Ohio

Harrod, Ohio

Kalida, Ohio

Lafayette, Ohio

Lima, Ohio

Ottawa, Ohio

Pandora, Ohio

Shawnee, Ohio

Spencerville, Ohio

Wapakoneta, Ohio

Allen County Ohio

Putnam County Ohio

Auglaize County Ohio



© Kendall & Meyer Law, LTD . All Rights Reserved.