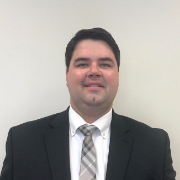 Robert H. Meyer, IV, Esq.
Robert H. Meyer, IV received his undergraduate degree from Bob Jones University in Greenville, SC and graduated with Juris Doctorate from the University of Toledo, College of Law in 2012. Admitted to practice in the Ohio Bar in May of 2013, Rob has been practicing in Lima since that time. Rob is the Vice President of the Board of Directors of Marimor Industries, Inc. and on the Deacon Board at his home church, Bluelick Bible Church.
His areas of practice are Estate Planning, specifically, Power of Attorney documents, Wills and Trusts. He also practices in Probate and Trust Administration which involves closing out the last affairs after a loved one has passed. Guardianship law is also a specialty of his as this is a time when a person needs another to come along side and really provide the knowledge to make those personal, health and financial decisions for another.
Rob's other interests include working in his spare time on his own farm and works alongside a friend helping him plant, cultivate, and harvest his crops. He also enjoys spending time with his family and traveling to all points of interest. Some favorite places he has travelled to are: New York City, Chicago, California, Arizona, Montana, the United Kingdom, Switzerland, Italy, Kenya, and all the islands of the Caribbean.
Providing Legal Services to the Following Communities & Counties

Beaverdam, Ohio

Bluffton, Ohio

Cairo, Ohio

Columbus Grove, Ohio

Cridersville, Ohio

Delphos, Ohio

Elida, Ohio

Gomer, Ohio

Harrod, Ohio

Kalida, Ohio

Lafayette, Ohio

Lima, Ohio

Ottawa, Ohio

Pandora, Ohio

Shawnee, Ohio

Spencerville, Ohio

Wapakoneta, Ohio

Allen County Ohio

Putnam County Ohio

Auglaize County Ohio



© Kendall & Meyer Law, LTD . All Rights Reserved.